Ayumi Shinoda as a Human Body Anal Slave BDSM with DP and creampies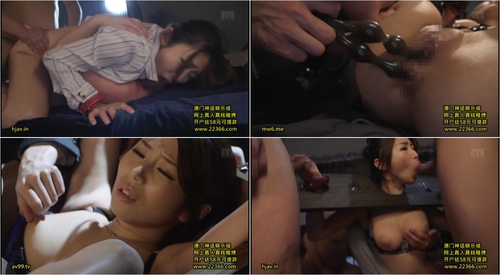 Format : MPEG-4
File Size : 893 MB
Duration : 01:57:31
Resolution : 720×396
Download Ayumi_Shinoda_as_a_Human_Body_Anal_Slave_BDSM_with_DP_and_creampies.avi
Scene 1: Ayumi wakes up with handcuffs on her and two men start to grope her. They lock her in a stockade and one man fingers her from behind while the other makes her suck his cock. After fucking her while bent over, they unlock her and then DP her. DP in JAV? Yes! One guy finishes mysteriously and the other one gives her an anal creampie.
Scene 2: Ayumi wakes up in a jail cell this time. She's bound to the cot, but then men duct-tape her legs and fasten her wrists near her knees. The men stick many toys up her vagina and her ass, and leave her with too many orgasms that she passes out.
Scene 3: Now Ayumi is in a tight box with her bottom exposed. They break out the speculum and the funnel and open up her ass. Of course some guy comes in and jacks off into the funnel leaving her with another anal creampie of sorts.
Scene 4: We see Ayumi in the middle of the room surrounded by masked men. She's again in a stock and the men surround her and grope her. They play with her breasts and slap her pussy. Then they start a gangbang. DP and anal is to be had and creampies as well.